As every beginning of the year, and supporting more and more its commitment to the environment, Tarimatec presents the new products that will be part of its catalog in 2023. On this occasion, given the success of its groove surface finish for outdoor areas, Tarimatec has developed two new tones for its Ethnic collection: Aloha and Preto. 
A collection designed to connect with nature
Ethnic was one of the most demanded collections last year. With its grooved surface finish, Tarimatec has turned the act of walking barefoot into an experience for the senses.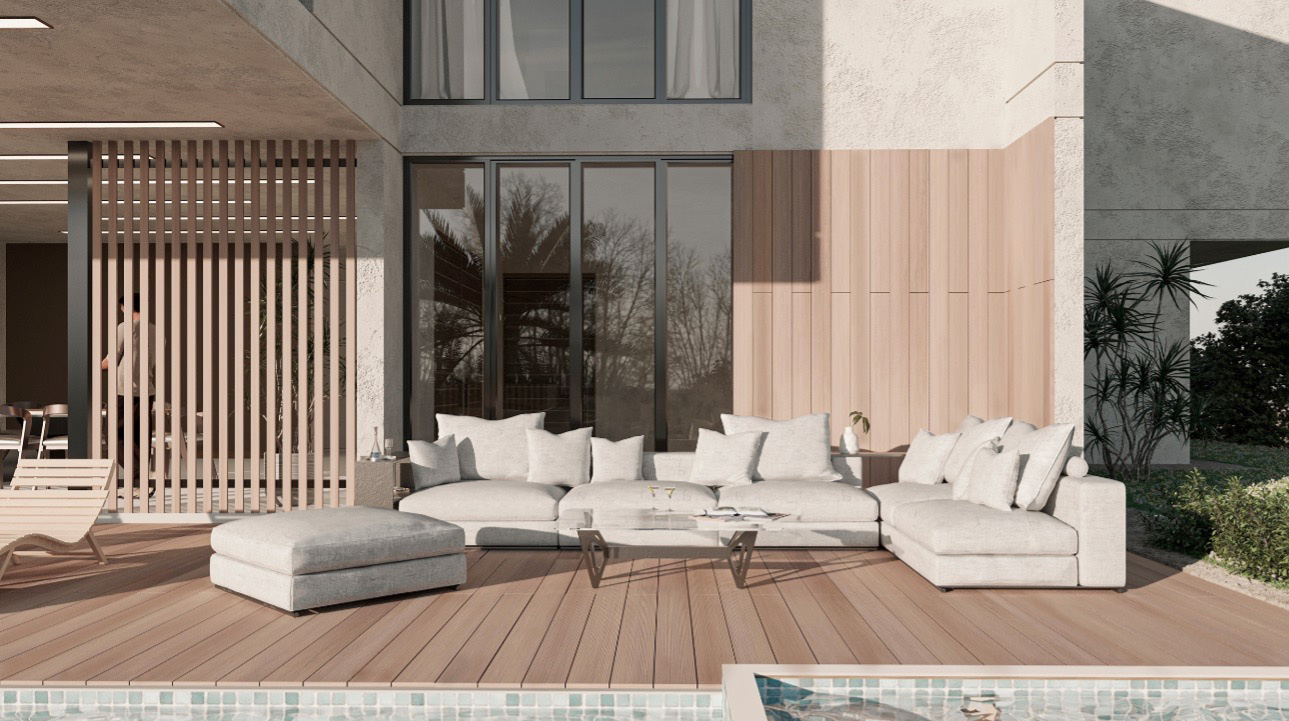 The outdoor decking and vertical profiles brand developed Ethnic with the purpose of feeling a deeper connection with nature. After its Wood collection, inspired by the sinuous and heterogeneous beauty of wood, Tarimatec managed to go further with a finish that invites to live in calm through an excellent design where the wood grain is appreciated.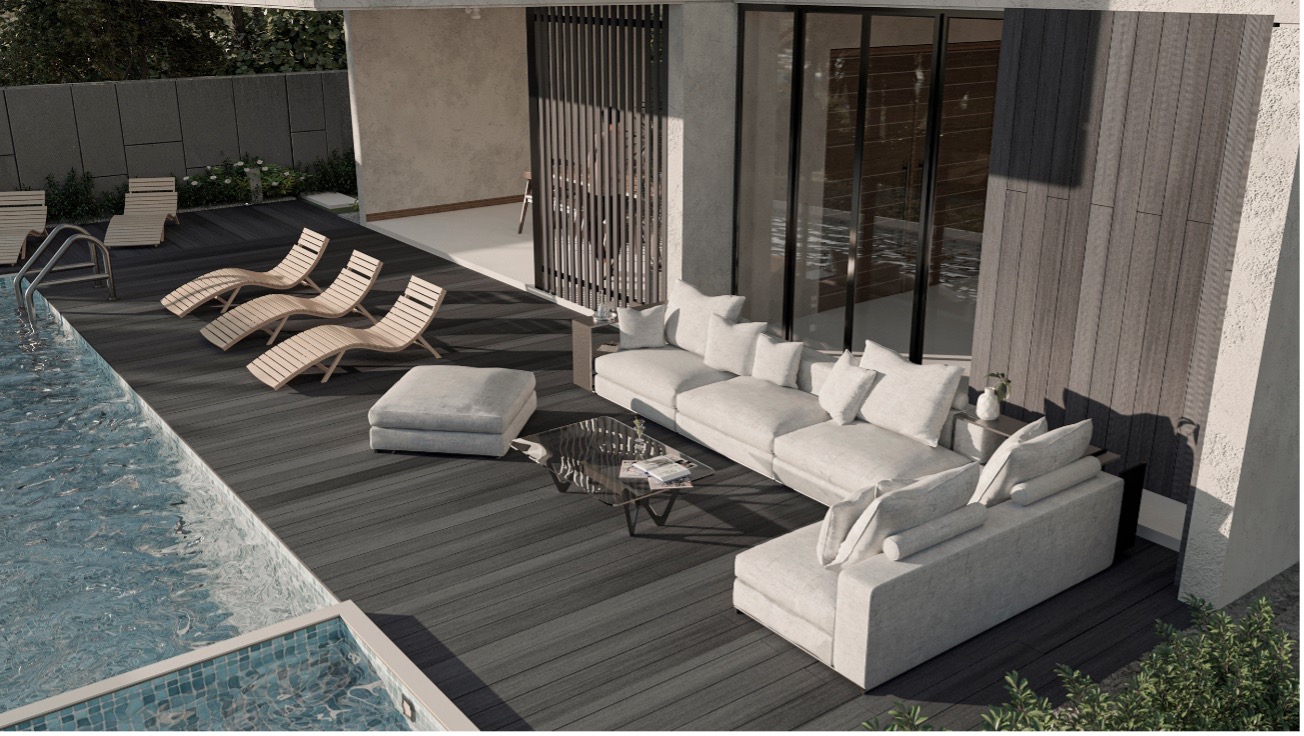 Its surface texture, combined with a very special chromatic range, gives a defined and sophisticated character to any space. That is why, in 2023, Tarimatec is expanding the colors of its Ethnic collection with two very different options:
The calm of a sunset on the beach: Aloha.
Aloha is inspired by the deepest sunsets, where relaxation and calm invade the space. A warm and orange tone that becomes a safe bet to provide elegance to any exterior.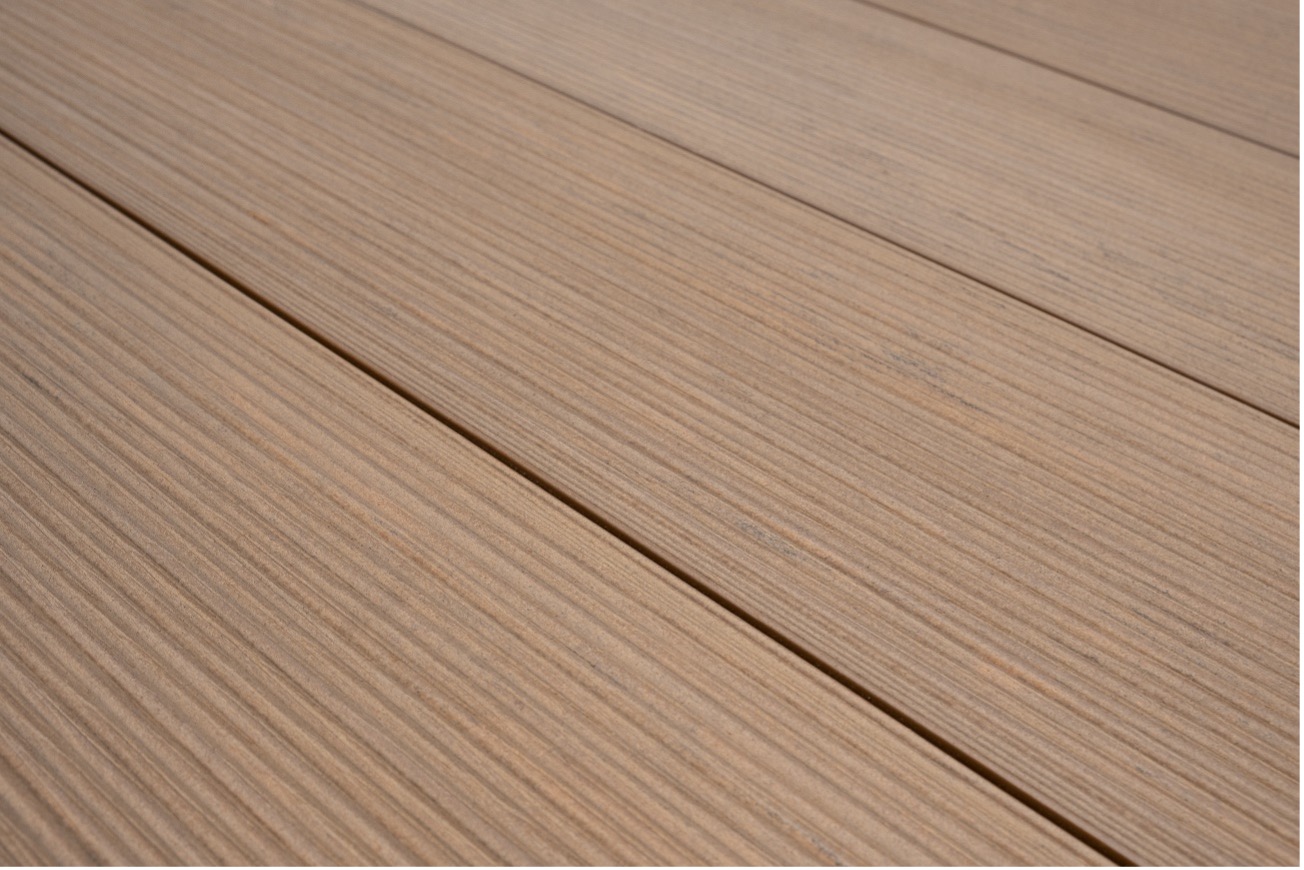 Sophisticated and modern environments: Preto
One of the most characterful versions of the entire Ethnic collection is this new shade. Preto is pure avant-garde with touches of sobriety and an accent of modernity. With Ethnic Preto, exteriors become delicate, minimalist and extremely elegant.