Gone are the days of clinically white washing areas. The trend today is for individual bathrooms in which we feel comfortable and relaxed – and rich, expressive colours are an ideal way to achieve this effect.
"They create an impression of depth which conveys a feeling of safety," says colour expert Gesa Hansen. For the BiColour Artis washbasin series, the German-Danish designer has therefore developed three new shades for well-being bathrooms: Frozen, Forest and Deep Ocean.
Nature as a colour concept
A brilliant grey winter sky, the lush green of the forest, or the depths of the ocean. With Frozen, Forest and Deep Ocean, the colour spectrum for the BiColour Artis washbasin series now includes three new earthy mid-tone shades. "I see them as the antithesis of the digital world with its rather cold and impersonal colours," explains Gesa. "Blue and green are the predominant shades in nature, which many people yearn for these days." In particular, Forest, a calming dark green, brings a connection with nature into the bathroom and combines beautifully with other dark shades to create exciting looks. Frozen and Deep Ocean have a cooler feel, but can be combined beautifully with wood elements to create the necessary warmth in the room.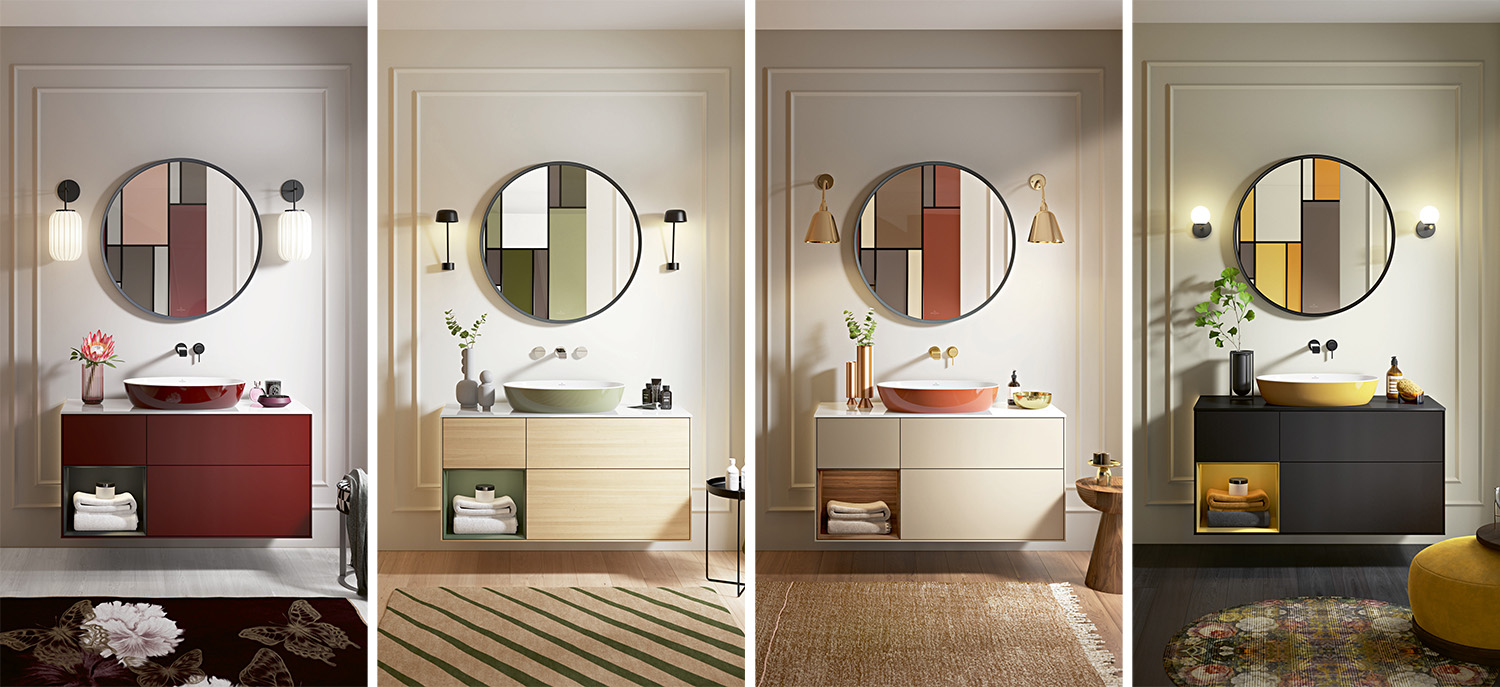 A symphony of shapes and colours 
With these three new arrivals, the Artis colour portfolio now consists of 10 shades as well as the two white options White Alpin and Stone White. The concept, however, remains the same: in the BiColour series, the coloured outer surface of the basin contrasts with the glossy white interior. The precise wrap-around edge makes this contrast even more vivid while emphasising the delicate design in high-quality TitanCeram. Artis surface-mounted washbasins are available in the four shapes of round, oval, square and rectangular and can be combined with furniture from the Antao, Finion, Collaro and Legato collections. The only decision to be made now is the perfect colour. Help is at hand with the Colour Wheel, a digital tool that provides inspiration and tips for colour effects and makes it possible to experiment with a wide range of combinations.